Lateral Release and Medial Imbrication
Overview
Lateral Release and Medial Imbrication procedure is designed to loosen or tighten ligaments on either side of the patella (kneecap) to improve the movement of the patella in patients suffering from patellar tracking disorder. This procedure is usually performed arthroscopically through one or two small incisions near the patella.
Retinaculum Cut
Through the arthroscope, the surgeon cuts the lateral retinaculum. This relieves the tightness,decreases the lateral pull on the patella, and allows the kneecap to move correctly within the femoral groove again. The surgeon may also use sutures to tighten the attachments on the other side of the knee.
End of Procedure and After Care
After the surgery, the incisions are closed.Following surgery, crutches may be necessary for several days and physical therapy is prescribed.Over time, the cut attachment heals by forming scar tissue between the cut ends. Complete recovery usually takes six months to a year.
TYPES OF INJURIES WE TREAT
ELBOW CONDITIONS
ELBOW PROCEDURES
FOOT, ANKLE CONDITIONS
FOOT, ANKLE PROCEDURES
HAND CONDITIONS
HAND PROCEDURES
HIP AND THIGH CONDITIONS
KNEE CONDITIONS
KNEE PROCEDURES
SHOULDER CONDITIONS
SHOULDER PROCEDURES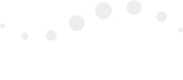 Want to see us in person?
Make an appointment so you can start receiving 1:1 care with Neurosurgeon Dr Maxwell. Enjoy complimentary tea, coffee and live piano music with your visit at our world class facility.